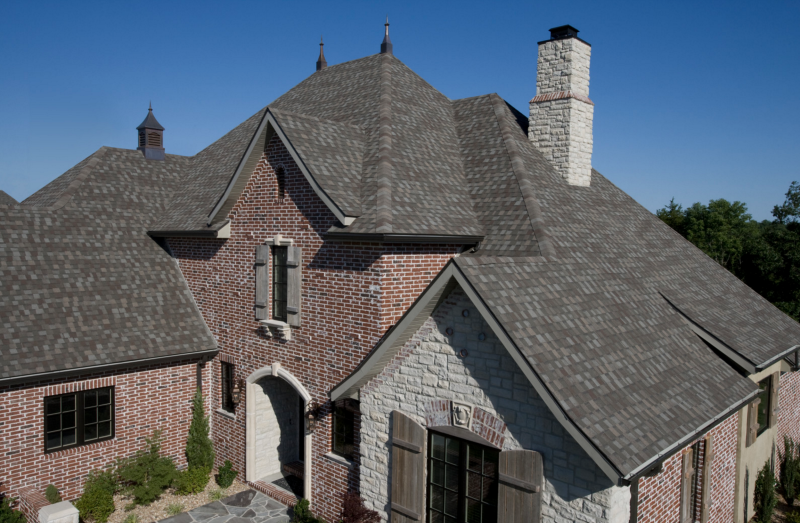 Asphalt roofing shingles are the most commonly used covering on residential properties in the US. It's not only provide a new look to your home, they also give the protection your home needs for many years to come. Your roof is exposed most of all: to wind, to rain, to hail, and especially to the harmful UV radiation from the sun. The most common and popular form of roofing is asphalt shingles. Asphalt shingles provide the protection your roof needs from inclement weather conditions.
It is important that the roofing contractor you choose installs your asphalt shingles with the proper nailing patterns and flashings. All of our roof installation projects come with a full evaluation of your homes substrate and ventilation.
Asphalt shingles are an economical alternative compared to other types of roofing. They are available in a wide selection of colors to complement your home. And there is a choice of 20- to 35-year shingles, or even up to lifetime protection with some types. You can even replace or repair metal roofing with asphalt roofing.