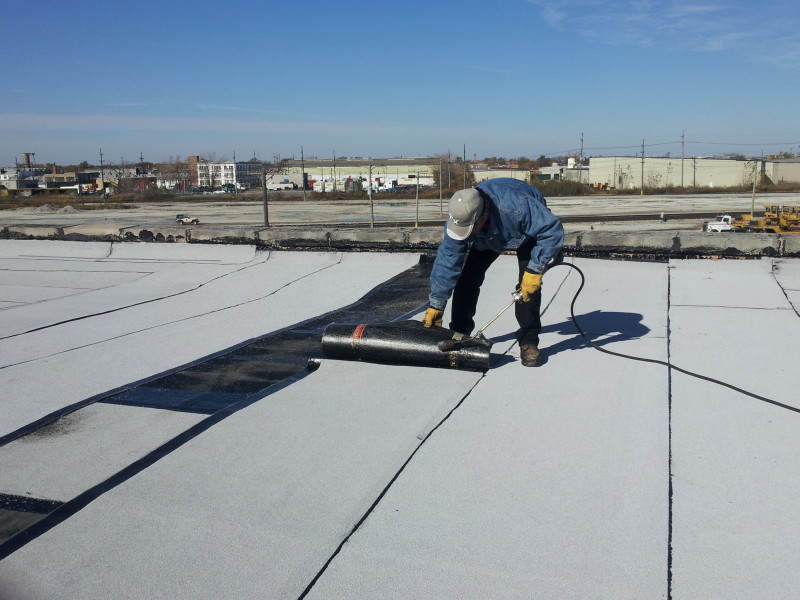 Modified bitumen (MB) sheet membranes were developed in Europe in the early 1960s and have been in use in the U.S. since the mid 1970s.
Modified roof membranes are composed of reinforcing fabrics that serve as carriers for the hot polymer-modified bitumen as it is manufactured into a roll material.
MB roof system membranes are composed of multiple layers, much like BUR membranes. MB roof systems typically are installed as a two-ply system and almost always are fully adhered.